Chapter (9)
Inviting Samuel Ross to AP Podcast.
Recorded on 02.07.2020

As part of building AP's digital core, we recorded our first Atypical Podcast with honorary first guest Samuel Ross, Founder of acclaimed fashion giant A-COLD-WALL*. The podcast marks our first step into audio content, our aim being to roll out a wider series in 2021.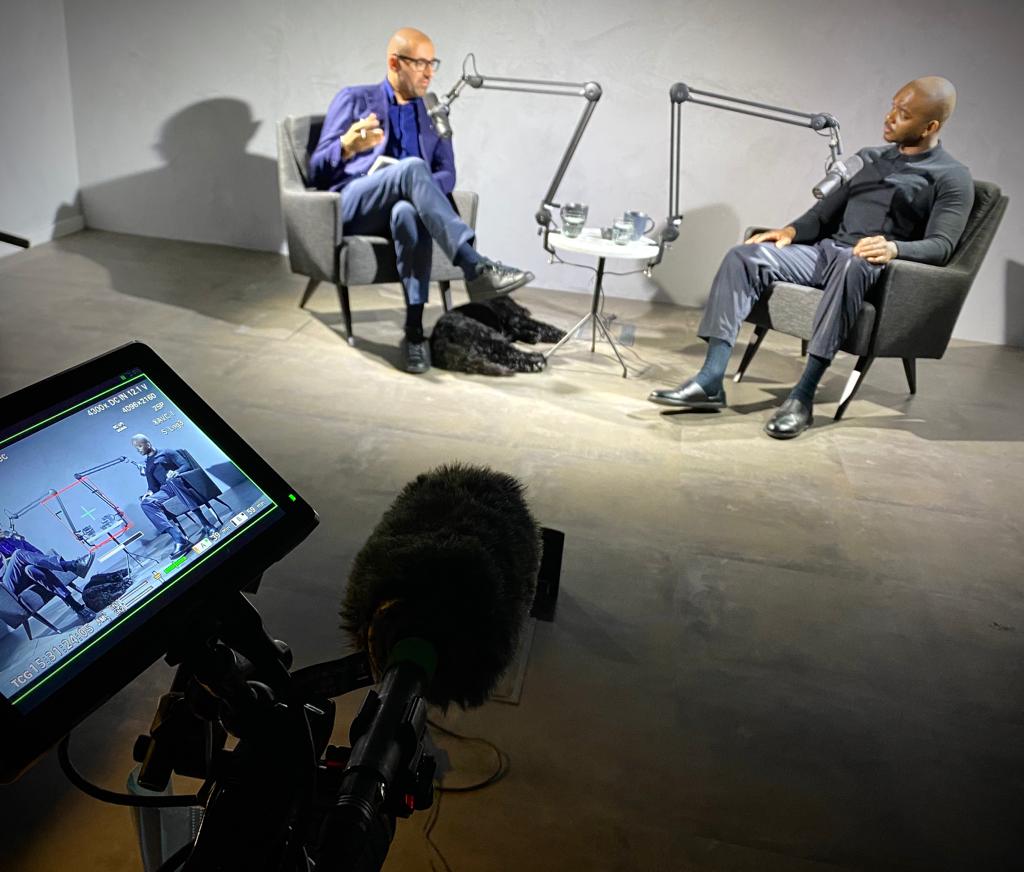 The background of Samuel Ross:

Samuel was the winner of the Emerging British Designer prize at the 2018 British Fashion Awards, Samuel Ross has become a household name since first launching A-COLD-WALL* in 2015. Created as a self-funded label inspired by the British class system that reflects on Ross's personal story: growing up in a working-class neighbourhood and studying design. Shortly after its inception, the brand became a rapid success with revenues of $1.7 million between 2016 and 2017, and stockists that included SSENSE and Barneys New York.
»Stillness is not life, life is movement«
Ross studied graphic design and illustration at De Montfort University in Leicester and after graduation went into commercial design, balancing his professional work with his own creative output, which spanned experimental film, street art and a streetwear label named 2wnt4 — which he set up with long-time friend Ace Harper. During this time, in April 2013, he caught the eye of Off-White founder Virgil Abloh, who hired Ross to work for him as a creative assistant before the inception of Off-WHITE and during its formative period.
In 2017, A-Cold-Wall was one of the NEWGEN recipients. The label was a finalist for the ANDAM grand prize award in 2018 and was one of the finalists for the LVMH Prize. In the same year, he won the prize for Emerging British Designer at the 2018 British Fashion Awards. Ross was also featured in the Forbes under 30 list, as well as the Business of Fashion 500. Most recently, Ross was the recipient of 2019's Hublot award.
»To succeed, one must continuously fail«
---
Mauro was also joined by his furry co-host, Cirro. He wasn't very vocal, but he did ensure to get lots of attention from Samuel and everyone in the room. At points, becoming so comfortable in his role as co-host, that he fell asleep. We can only forgive our four-legged special co-host for his laid-back approach to hosting.